28 Apr

Posted By
0 Comment(s)
205 View(s)
The Smart, Safe, and Efficient Way to Verify
VeriSafe is the first-of-its-kind voltage tester that determines the absence of voltage with just a push of a button. This 2021 NFPA 70E and CSA-Z462 compliant product automates the required six-step testing process in about ten seconds, enabling your plant to operate faster, safer, and more efficiently.
Improved Safety & Risk Reduction
Simplified Process For Easier Compliance
Designed For Flexibility In Multiple Applications
PRODUCT BULLETIN: VeriSafe AVT (PDF)
CASE STUDY: Grounding Failure (PDF)
SUPPORT: VeriSafe Product Notices and Support


Why is VeriSafe better than the Traditional Method of Voltage Testing?
When servicing electrical equipment, workers must follow safety regulations that require a voltage verification test to validate the absence of voltage. This process includes several stages that can be complex and time consuming when using handheld portable testers. The VeriSafe™ Absence of Voltage Tester from Panduit simplifies this process by automating the voltage verification process.
Experience Innovative Process Automation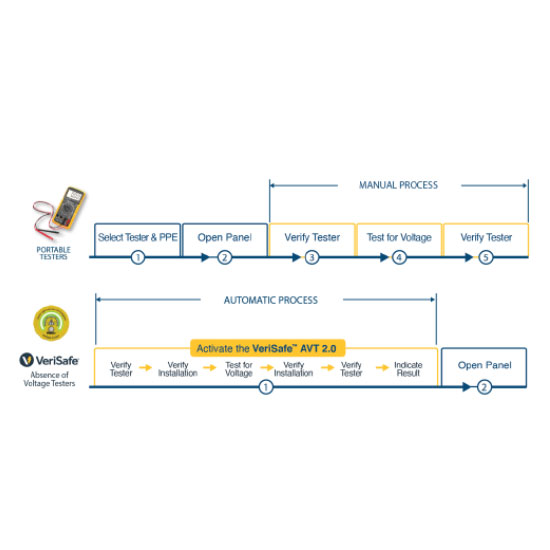 By automating this process, the VeriSafe AVT:
Reduces the risk of exposure of electrical hazards for improved worker safety
Reduces testing procedure time and complexity to improve productivity
Supports compliance when used to verify the electrical lockout/tagout process as described in NFPA 70E
Track Voltage at a Glance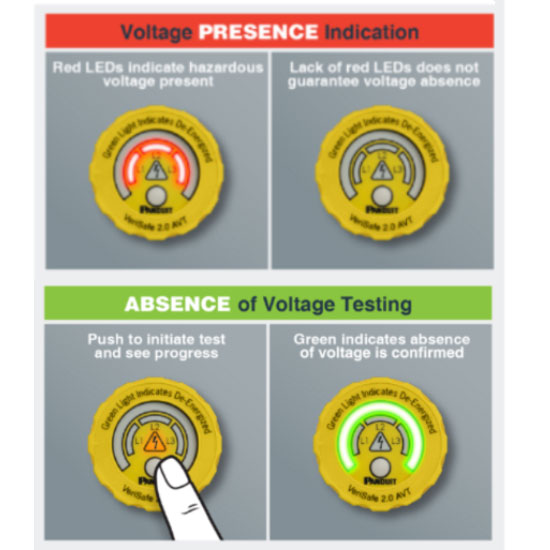 Resources
VeriSafe™ AVT App

FEATURES INCLUDE:



Additional Resources
WHITE PAPERS
DRAWINGS AND SPECIFICATION SHEETS
INSTALLATION AND APPLICATION DOCUMENTS
FAQs