22 Apr

The RapidID™ Network Mapping System automates the labor-intensive and error-prone cable documentation process, resulting in a faster, easier way to place and trace cables and patch cords. It's a practical alternative to traditional manual approaches that is ideally suited for building a new telecom room, locating installed cabling, or replacing a network switch.

Reduce the time and cost of patch cord documentation by up to 50%*.
With RapidID, the painstaking labeling process is already done. Now network engineers can more quickly and accurately place and trace cables. The result? Up to 50% reduction in the time and cost of cable documentation, and more time to focus on more strategic initiatives.
Minimize the risk of a network outage.
Network documentation can drastically reduce downtime during an outage, but documenting physical infrastructure is extremely time-consuming and is often overlooked or out-of-date. By eliminating the need for manual data entry, RapidID makes the documentation process less painful and less error-prone.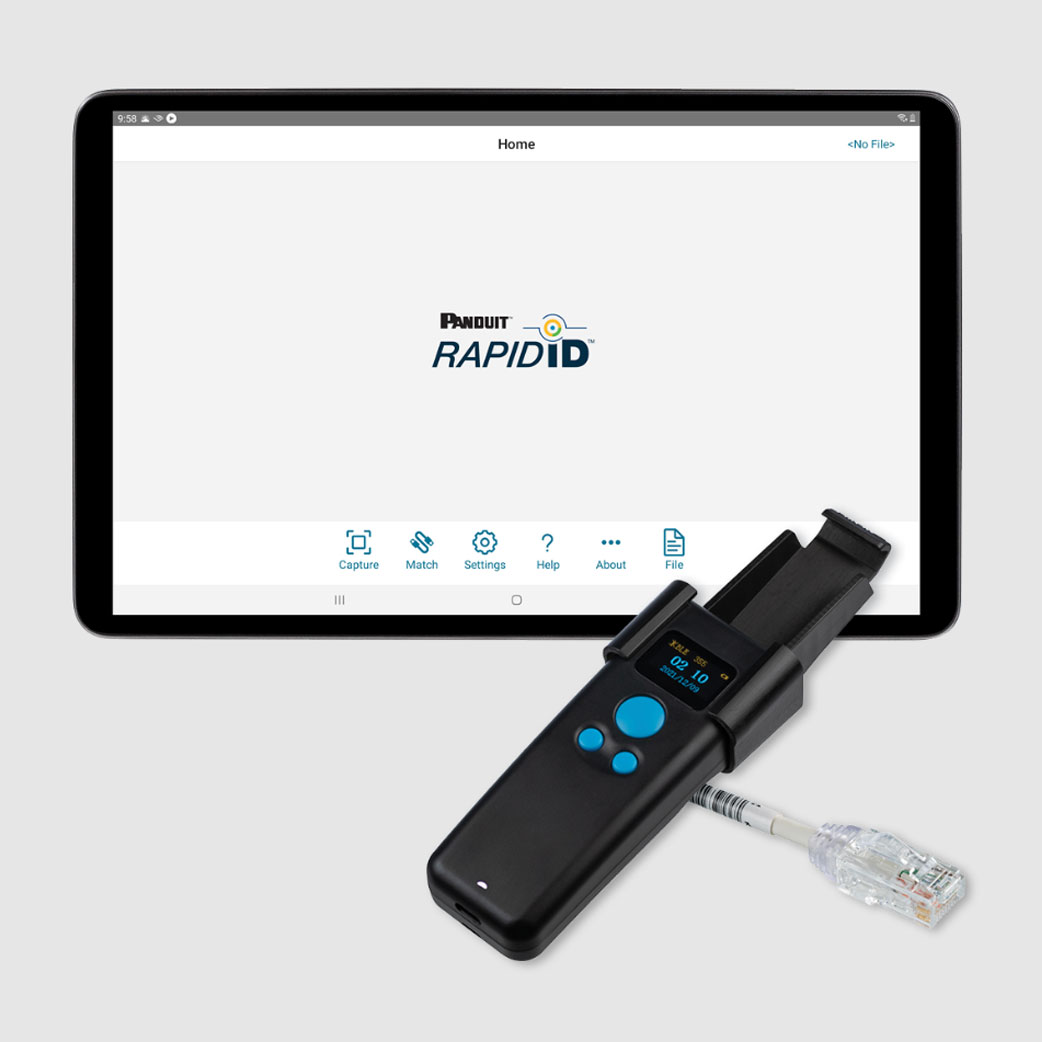 How RapidID works:
1. Install Panduit cables that feature unique barcode labels.
2. Download the mobile app from iOS or Android app stores to a tablet device.
3. Scan barcodes using the Bluetooth-enabled handheld scanner.
Resources
| | | |
| --- | --- | --- |
| | | |
| | | |
| Learn more about the solution, features and benefits, and how it works. | Learn more about the cable documentation process and why it's important to complete the process right the first time. | Learn more about how RapidID is as easy as 1,2,3 with the Panduit label scanner. |
| | | |