06 May

Breakthrough Wire Harness Technology from a Leader in Electrical Infrastructure
When it comes to high-volume harnessing, assembly, fastening, and packaging applications, productivity is critical. To remain competitive, manufacturers are faced with the constant struggle to increase throughput, reduce lead times, and meet customer expectations. The Panduit PAT 4.0 Automatic Cable Tie Installation System addresses these challenges by introducing a series of next generation features and functionality to transform wire bundling and assembly as you know it.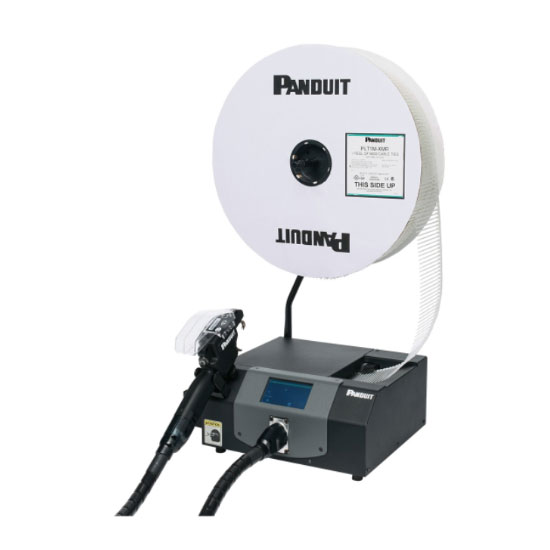 More Features & Benefits Lead to Greater ROI
| | | | |
| --- | --- | --- | --- |
| | | | |
| 25% Faster | Continuous, reel-fed cable ties | New Tool Head | Easy to Maintain |
| Advanced design enables operator to tie up to 84 ties per minute. | Up to 5000 ties per reel and quick reel changes maximize efficiency. | Smaller, lighter ergonomic design reduces operator fatigue. | New, no tool access panel improves serviceability and lessens downtime. |
Let's Touch On Improving Productivity
Our user-friendly, icon-based LCD touchscreen display simplifies navigation and provides intuitive help screens to optimize operation and enable users to troubleshoot without having to consult a technical expert. This advancement minimizes the learning curve for operators and keeps projects running smoothly. There's even a multiple language support function that allows users to choose from a wide variety of languages. Want to experience some of the key touchscreen features yourself? Just move your mouse/finger over the adjacent screen area and click/press to begin.